Quality living at Hempstead
At Hempstead Park, we choose to match general quality of life to the standard of our medical care, and that standard is high. We believe that a joyful life can only happen when the setting is all-inclusive.
Our residents can choose from a plethora of both recreational and social programming according to their own preferences. All activities are provided in our comfortable, sensitive and nurturing environment.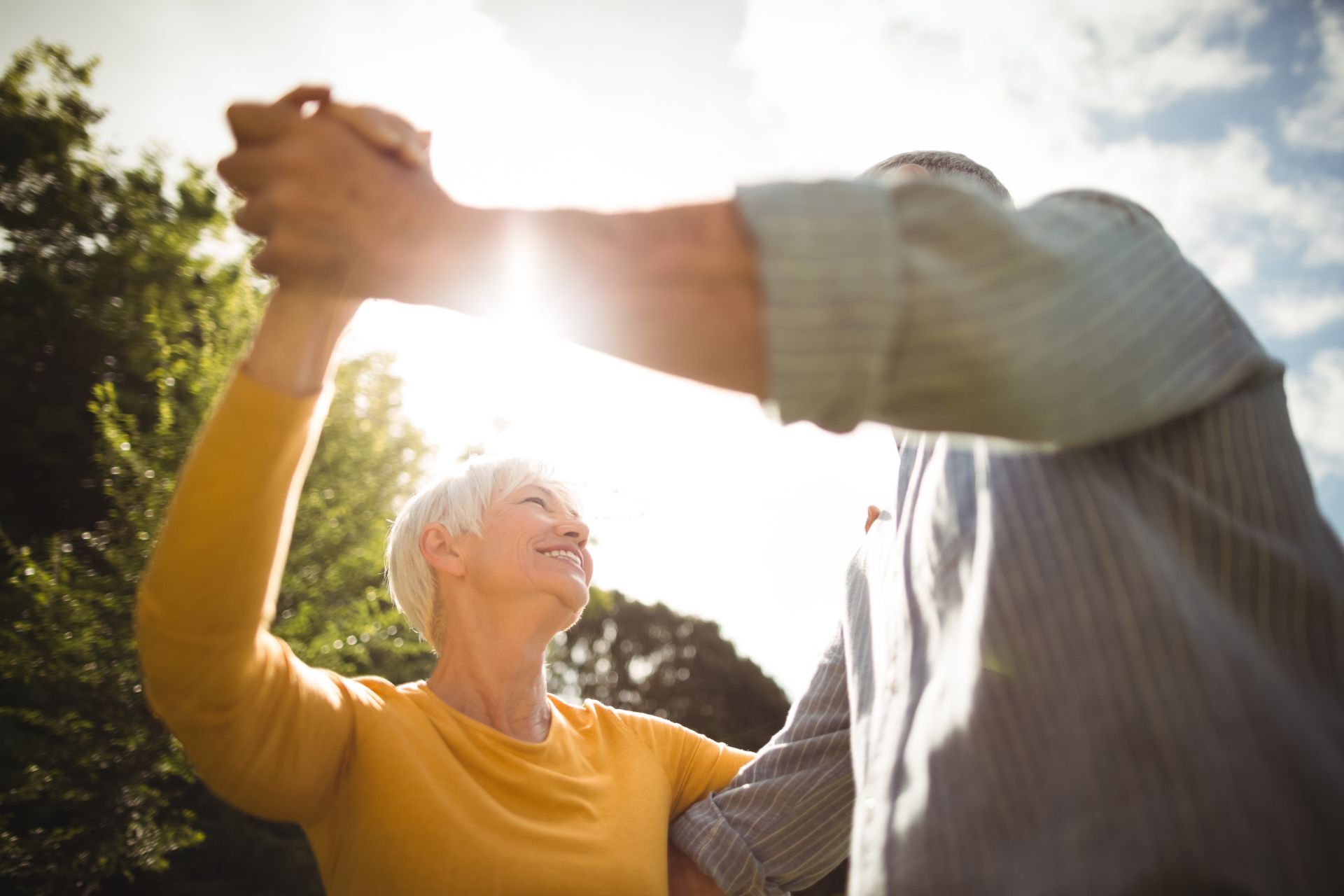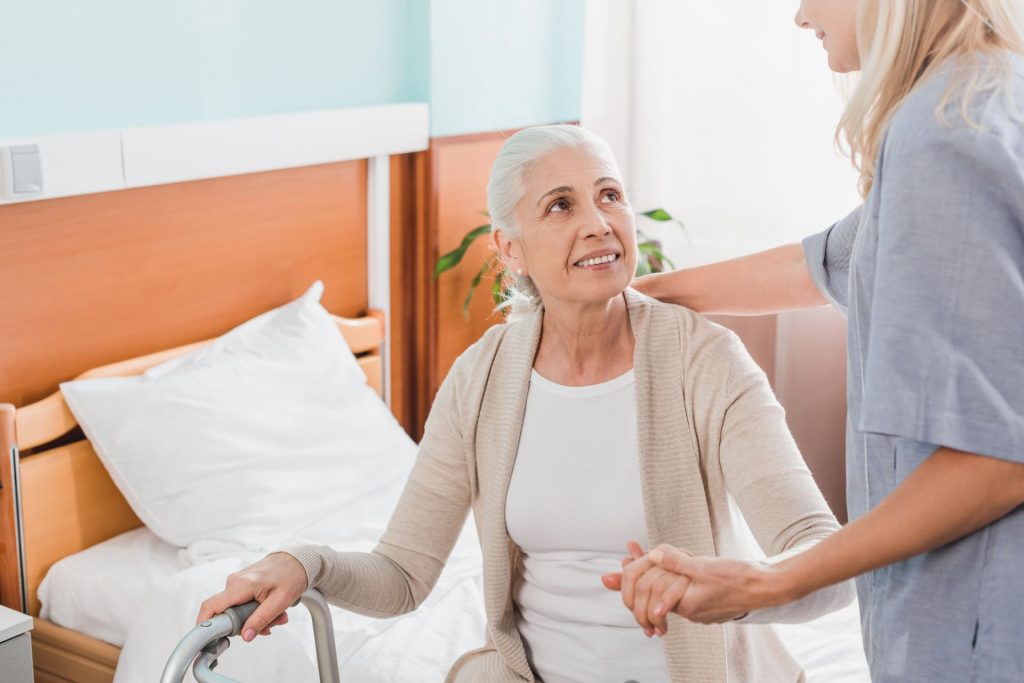 As part of the healing and wellness process, we feel it is of utmost importance that residents feel comfortable and at home in their surroundings. Toward this goal, we feature renovated rooms with light, airy interiors and quality furnishings, restaurant-style dining, cable television, and much more!
Dining Experience
Our residents enjoy sumptuous meals and are offered a variety of menu choices daily, all in adherence of individual dietary restrictions as supervised by our own dieticians. Taste and nutrition meet in our kitchen, exceeding expectations.
Payment Options
We strive to provide flexibility and convenience in payment and as such, we accept payment for many of our programs and services through the following:
Private payment
Medicare
Public Aid
Public Aid Pending
Managed Care
Private insurance plans
Transitional and respite programs are generally not covered by insurance, necessitating private payment.
Please phone us to discuss details concerning coverage options that apply to specific programs and services.
Safety & Security
We see both our residents' safety and security as top priorities toward establishing and maintaining their feeling of comfort at Hempstead Park, but also as important factors toward ideal rehabilitation. We have taken these priorities into account from our planning stages straight through to daily living and maintenance plans. Hempstead Park's state-of-the-art features include:
Handrails
Wandering prevention system
Emergency response system
Security
Heat and smoke detection
Discharge Planning
Our team of seasoned professionals works together not only for the duration of a resident's stay, but also in preparation for a return home or to a facility providing an alternate level of care. We make sure all i's are dotted and all t's crossed in making this a safe transfer, promoting continued heath.
To maximize success in attaining all this, as well as toward optimal independence and functionality…
Our therapists provide and explain personalized exercise plans and provide directives for continuation of care. They also make sure the patient can manage obstacles at home, be they stairs, use of appliances and any other potential hazards.
Our social workers are on hand to arrange for wheelchair assistance or any other assistive devices that may be needed.
Our nutritionists make sure any dietary issues are covered, providing information and coping strategies.
Our nurses provide directives for continuation of care as well as wound care and medication management.
Social & Recreational Activities
We derive a feeling of great joy and accomplishment in assisting our residents toward loving and living life to the fullest. Participants in all our programs enjoy a full range of social and recreational programming options designed to keep both mind and body functioning and in good spirit. Our activities include:
Exercise and fitness activities
Educational and cultural programming
Professional entertainment
Social gatherings
Recreational activities
Arts and crafts
Study groups
Games and contests
Intergenerational activities
Pet visits
Expectations
We understand the strong love and family bonds that can make families nervous about moving their loved ones into a care facility. We stick to a policy of open and honest communication with families toward realistic assessment and goal-setting when new patients [residents?] consider coming to Hempstead Park and upon their arrival. We maintain an open line of communication to address any family concerns that may arise.
Respite Care
Caring for a loved one at home is a huge responsibility and we appreciate that. We proudly offer our same high standard of care to temporary respite patients. At-home caregivers can rest assured that loved ones are in good hands in our safe, supportive and nurturing environment.
Respite residents enjoy our restaurant-style dining and full program of engaging social and recreational activities, as well as the flexibility necessary for respite participants.
This program also includes:
24-hour nursing supervision
Assistance with activities of daily living
Medication management
Rehabilitation and care services as needed
Engaging social and recreational activities
Safe and nurturing environment
Flexible stay schedules
Support Services
Resident comfort isn't a luxury, it's a necessary step toward the comfort needed to heal and lead the highest quality of life possible. It is our pleasure to include a full range of housekeeping support services, including the following:
Daily housekeeping
Personal laundry
Maintenance services
Frequently Asked Questions
General Questions
Q: How do I know if my loved one should go into a nursing home?
A: People who live in nursing homes may require help with daily living activities such as getting out of bed, eating, bathing, dressing, and using the bathroom. Your loved one's doctor, as well as other members of the healthcare team, family members, and close friends can help you judge whether nursing home care is best for your loved one. If possible, you also should include your loved one in these discussions.
Q: What is your rehabilitation program?
A: We offer physical, occupational and speech therapy a minimum of 6 days a week. Our team of therapists works with patients in our rehab gym.
Q: Does admission into a nursing home require a physician's order?
A: Admission to a nursing home does not always require a physician's order, but the order is a condition of payment for Medicare or Medicaid. Families usually work with their doctor to decide the right time to admit a loved one to a nursing home. Several factors — including age, diagnosis, medical history and abilities of the primary caregiver — play a part in that decision. Other times, the patient is admitted to a nursing home following a hospital stay. Ultimately, though, the decision to enter a nursing home lies with the patient and the family.
Q: How are the medical needs of my loved one met?
A: Nursing homes have a Medical Director who works closely with the interdisciplinary team and your loved one to meet their medical needs. Care Plan meetings are also held to determine their needs. Your loved one and/or loved one's family members are encouraged to attend and participate.
Q: Who can help my family make informed decisions about my loved one's care?
A: The best way to sort through your options during a healthcare crisis is to talk to those who understand what your loved one is going through. His or her doctor can help explain various options for her care. Additionally, admission counselors can help resolve medical and insurance issues.
Q: How do I make sure that my loved one's wishes and needs are met?
A: Ask your loved one if he or she has completed any advance directives, which are documents that provide clear instructions about what medical care he or she wants (or doesn't want). The most commonly recognized types of advance directives are the living will and the durable power of attorney for healthcare. If your loved one does not have any of these documents, talk to him or her about their wishes and the need to get them in writing. Be sure to discuss their wishes with other family members, and perhaps with important people outside the family such as a family friend, religious leader, or social worker.
Q: My loved one lives with me and my family. I take care of them most of the day and on weekends. I feel like I need a break. What can I do?
A: Ask your loved one's doctor or your local hospital about respite care. Respite care offers medical professionals on call 24 hours a day, seven days a week. You might be able to bring your loved one to a facility for a few hours or days, or a nurse or other medical professional could come to your house to give you a break.
Q: How can I choose a good nursing home for my loved one?
A: To choose a good nursing home for your loved one, you need to focus on his or her needs and wants, take a good look at what facilities are available in your area, and let others with the right knowledge and experience help you get through the insurance questions and paperwork involved. Talk to your hospital's case worker or your loved one's health insurance representative to find out what nursing home facilities are available in your area. Read the facilities' inspection report for the facilities, including ratings of health, safety, and quality of life. Tour each facility – preferably with your loved one or other family members. During your tour, keep an eye out for features that will make a nursing home safe and comfortable for them.
Q: What role does Social Services play?
A: Our Social Services staff assists both residents and their families during transitional periods. Social Services also provides essential information to residents and responsible parties, manages resident requests and concerns, and helps provide care and discharge planning for each resident.
Q: Who do I talk to about food preferences for my loved one? Are there alternate options to each day's menu?
A: Upon admission, our registered dietitian and/or food service director will request the resident's food preferences. Menus are developed according to prescribed medical diets ordered by the physicians. Please request any modified meal and we will try to make the necessary accommodations.
Coverage & Eligibility
Q: Who do I talk to about questions in regard to financials, billing, and/or admission paperwork?
A: Please contact the business office manager for all financial and billing concerns and the admissions coordinator with any questions regarding admission paperwork.
Q: Who pays for nursing home care?
A: You should speak with an admissions coordinator regarding your loved one's qualifications and eligibility. Here are some options.
Medicare benefits are available to millions of Americans, including those over age 65 and some people under 65 who are disabled or suffer from permanent kidney failure. Visit Medicare's Web site at www.medicare.gov for more information.
Medicaid is an option for eligible low-income patients in need of long-term nursing care. Eligibility requirements vary from state to state, and we can help you determine if you qualify. For more information, please contact us.
Many insurance companies and employers now offer long-term care insurance.
Benefits for Veterans are available at some nursing homes through the Department of Veterans Affairs.
Q: What does Medicare cover?
A: For any eligible beneficiary needing skilled nursing or skilled rehabilitation consistent with Medicare coverage criteria, Medicare Part A coverage will pay for a semi-private room, meals, nursing services, rehabilitation services, medications, supplies and durable medical equipment for up to 100 days. For the first 20 days in a nursing home, Medicare covers 100 percent of skilled care. From Day 21 through Day 100, the resident must pay a daily co-insurance rate. Residents who are eligible for the services covered under Medicare Part B will be responsible for an annual deductible plus 20 percent of the total charges for services such as occupational therapy, physical therapy and speech therapy, as well as medical supplies.
Q: How do I know if my loved one qualifies for Medicare Part A benefits?
A: Your loved one must have a Medicare card that reads "hospital insurance" and must have spent a minimum of three consecutive days (not counting the day of discharge) in a hospital. The hospital stay must not have occurred more than 30 days prior to entering the nursing home. Further, a physician must certify that your loved one needs skilled nursing or skilled rehabilitation care on a continuing basis, and the need for skilled care must relate to the reason for hospitalization.
Accommodations & Amenities
Q: Can I come for a tour of the Facility?
A: We always welcome families into our home and encourage you to call us to arrange a tour today. We can accommodate your schedule because we're open 24 hours a day, 7 days a week.
Q: Can my loved one bring furniture from home for the room?
A: To make each room feel as much like home as possible, we encourage residents to bring personal items with them when moving into our home. We do not limit any kind of furniture in resident rooms unless it invades the space of the resident's roommate or poses a safety hazard to other residents, visitors or our employees. Many of our residents have brought their own recliners, end tables, plant stands and television sets.
Q: Is cable television available?
A: Resident room hookups are available in the locations that offer cable television service. At some of the locations that offer cable, the resident is charged a monthly fee for this service.
Q: Do you offer telephone services for residents?
A: Phones are available for use throughout the building for residents and visitors alike. Residents may have private telephone service in their rooms, but the expense of the connection and the monthly bill may be charged to the resident.
Q: How often can I visit my loved one in the nursing home?
A: Our home is open 24 hours a day, 7 days a week, and you are always encouraged to visit. However, it's important to consider your loved one's special needs — for medications, rest, medical treatment, etc. — when planning your visits.
Q: What are the best times to visit?
A: There is no limit on visiting hours for family members and friends, but we have found the most convenient hours for residents are between 10 a.m. and 8 p.m.
Q: How often will a physician or health professional visit?
A: Physicians will meet with new residents shortly after admission and make weekly rounds of the building. Our nurses have 24-hour access to our physicians and nurse practitioners.
Q: Are pets allowed to visit?
A: Yes. We generally allow domestic cats and dogs to visit, provided they have up-to-date vaccinations and are leashed while in the building.
Q: Can I join my loved one for a meal?
A: Yes. Family and friends are welcome to come for breakfast, lunch, or dinner at a minimal charge. A private dining room can also be reserved for more formal events such as birthdays, anniversaries, or reunions.
Q: Is smoking permitted?
A: Smoking is allowed during 3 one and one-half hour periods every day in a designated smoking area.
Q: What should my loved one bring for rehabilitation?
A: Everything you needed for the hospital. Comfortable clothing is needed during therapy time as well as appropriate shoes.
Q: What type of activities do you offer?
A: We have an experienced Certified Activities Director who schedules activities for multiple levels of your loved one's ability that are interesting and creative. We take pride in our activities programs for their innovation and commitment to providing quality, meaningful daily and special activities for your loved one.