At Hempstead Park Nursing Home, we make decisions concerning the long-term care of loved ones easier and more secure, allowing residents and their families to feel confident that they have made the best choice.
Quality of life comes as a direct result of quality of care. We have built our sterling reputation on providing the compassionate care and comprehensive services our residents need to live in comfort and security, knowing they have the full support of our staff. We offer 24/7 skilled nursing and personal assistance, an exciting array of stimulating social, educational and recreational activities, restaurant-style dining, full amenities and comfortable accommodations.
Hempstead Park Nursing Home is fully equipped to be what you need us to be – a safe and supportive home.
To provide further security and promote health and healing, we have our own unique system of daily scripted rounds. Our physicians assess each resident's condition daily and chart progress while treating ongoing or coexisting health issues. They also work to identify potential problems in order to take preventative steps whenever possible.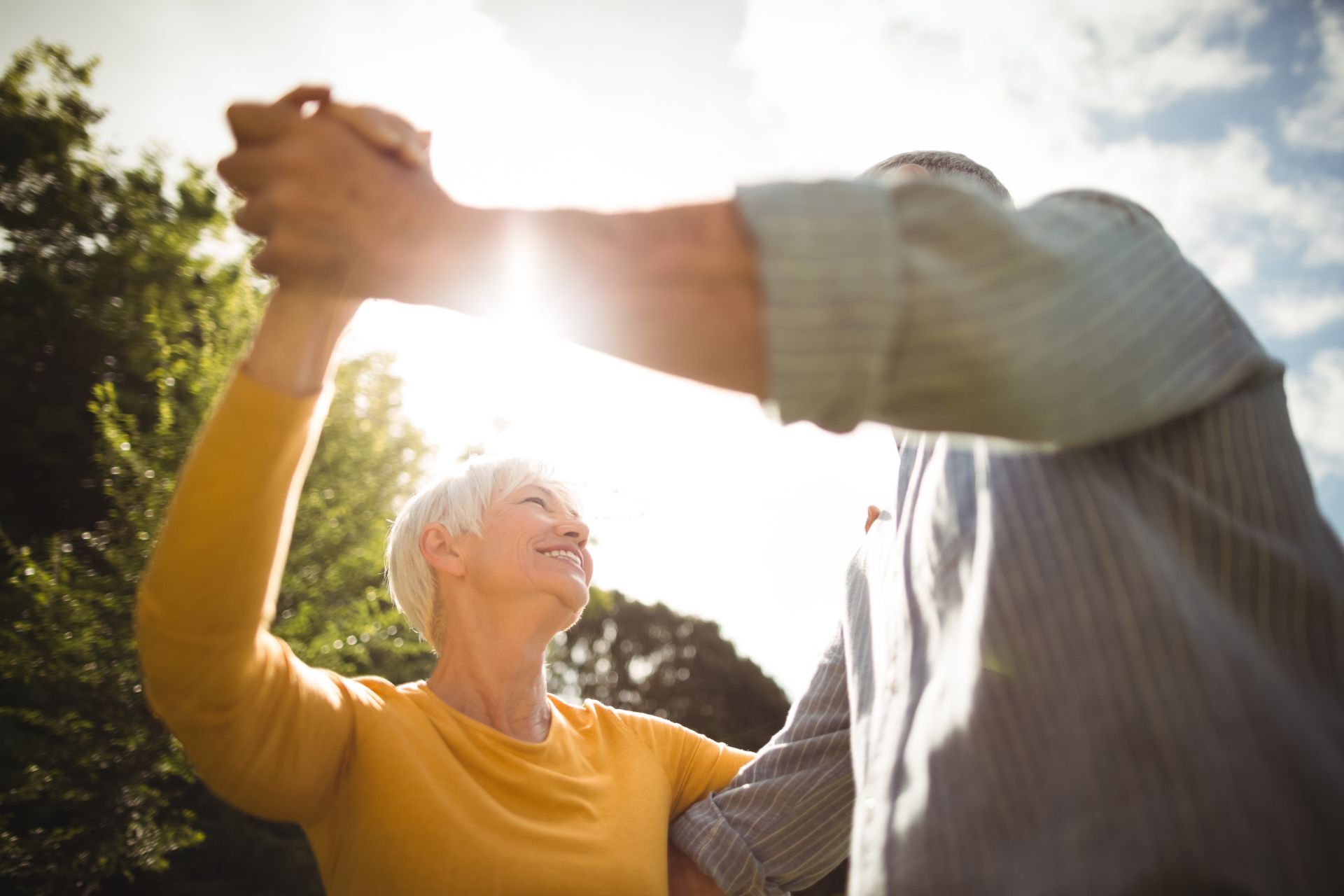 We offer a wide range of integrated rehabilitation and support services for our residents recovering from cancer. Our cancer-care services include:
Physical and occupational therapy
Therapeutic exercise
Nutritional management
Psychosocial counseling
Stress and pain management
Wound care
Lymphedema treatment
We build a personalized, comprehensive plan of care tailored to each resident's specific condition. This is done together with the resident's oncologist, with whom we remain in contact when necessary, in order to provide an optimal-level continuation of care.
Dementia & Alzheimer's Care
Our home-like surroundings with built-in top-level safety features are designed to keep those with Alzheimer's and other forms of dementia safe and comfortable.
We provide a carefully-planned schedule filled with innovative programming. We stick to a consistent structure to provide the sense of security these residents need, striving to give them a sense of purpose and meaning through plentiful opportunities for success.
Alzheimer's and dementia-tailored services include:
24-hour resident focused care
Safe and secure unlocked environment
Restraint-free, compassionate care
Peaceful surroundings
Specially-trained staff
Nutrition and hydration programs
Specialized social and recreational activities
Family support and educational programs
Rehabilitation
Our rehabilitation resources are uniquely greater than the offerings in most area nursing homes. Physical, occupational and speech therapy for as much as three hours a day, seven days a week can be arranged as ordered by the resident's physician.
Our therapists have extensive experience and success in treating the challenges facing our unique population and address a wide range of orthopedic, neurological and other disabilities, diseases and conditions, including but not limited to:
Joint replacement
Neuro-muscular diseases
Cardiac conditions
Traumatic brain injury
Spinal cord injury
Stroke
Dysphagia
Fractures
Post-surgical complications
Diabetes complications
Amputation
Restorative Nursing
Sometimes, hospital patients need further care and rehabilitation before it is safe or recommended to return home. Restorative Nursing is here to help those no longer in need of acute or short-term rehabilitation programs. Restorative Nursing facilitates the return home by focusing on the therapeutic use of simulated life activities to help restore daily living skills and safely avoid household hazards.
Cardiac conditions including heart disease and recovery from cardiac-related surgery involve specific rehabilitation needs that are met by our cardiac rehab program, assisting patients in returning to a level of optimum health and recovery. We work together with the patient and his/her physician to limit the physical effects of cardiac illness and improve overall cardiovascular fitness.
In addition to rehabilitation, all our staff members have been carefully trained to be vigilant regarding the need to notice and note any changes in the health of our cardiac patients. Through this program we have seen proven success toward reducing rehospitalizations.
Our specialists encompass many areas involved in this program and all therapy is designed, supervised and executed by a specifically assigned team, including:
Physicians
Nurses
Therapists
Nutritional consultants
Mental health professionals
Diabetes presents its own set of challenges and our staff is expertly-prepared and experienced in successfully meeting these challenges. Hempstead Park's Diabetes Care program begins with comprehensive diabetes care and awareness, directed both toward the individual suffering from the condition as well as his or her family members, allowing all to take an active role in the management of this condition.
Our specialized treatment list is all-inclusive and includes:
Physician-directed medical treatment
Specialized insulin therapies, including insulin pumps
Neuropathy treatment
Wound care
Specialized bariatric care and services
Oral medication management
Individual and family counseling and education
Nutrition counseling and behavioral management
Education of diabetic complications
Amputation therapies
Adaptive equipment training
Comprehensive Wound Care
Wounds, especially complicated ones, need special care, both to improve patient daily functioning and to prevent further illness and infection.
Residents and their families can feel confident in knowing that Hempstead Park has a comprehensive wound care program in place. We are proud to boast that our staff invests time and effort to always remain current in the most effective therapies and treatments available. These currently include:
Surgical wound debridement
Wound VAC
Burn care
Ultraviolet light therapy
Chemical wound debridement
Wound care is a vital, necessary part of care for all of the following conditions:
Diabetic ulcers
Pressure ulcers
Arterial and venous ulcers
Burns
Infections
Surgical wounds
Amputations
Wound care comes into play in a number of situations and is also used to treat complex wounds resulting from conditions that compromise circulation, such as diabetes, traumatic injury, surgical breakdown, congestive heart failure, vascular disease, incontinence, obesity, renal failure and lymphedema, among others.
Counseling
Meeting not only each resident's physical needs but also emotional and psychological needs is a vital part of our mission. As such, we offer counseling to both patients and their families as part of our comprehensive rehabilitative services. Many of our residents suffer from medical conditions that, in addition to physical danger and discomfort, also bring into play depression, stress and other psychological concerns. Additionally, issues involving aging and loss can also be present.

Hempstead Park offers interpersonal psychotherapy, problem-solving and cognitive-behavioral therapies to assist residents and their families through tougher parts of the process. Additionally, our rich activity schedule is designed with greater mental health in mind, specifically containing activities designed to encourage socialization and engagement, further enhancing the quality of life for our residents.
IV Care
Maintaining a healthy balance of fluids, relieving pain, treating infection and monitoring drug effectiveness are all done through intravenous therapy. With older people, this can sometimes be tricky, but our experienced staff makes sure the tasks are carried out with caring and compassion, exactly as it should be done.

For residents in need of this care, our nurses and IV therapists work directly with each patient's personal physician to assure correct dosages and maximize patient comfort, all toward a speedy recovery.
Nutritional Management
Hempstead Park offers a comprehensive nutritional management program for residents and patients struggling with weight management as well as other nutritional disorders. We create personalized plans for both risk reduction and/or management of the medical conditions impacted by an individual's nutritional status. This can include any of the following:
Diabetes
Cancer
Cardiovascular disease
Hypertensive disorders
Lipid disorders, and
Gastrointestinal dysfunction
Our obesity management programs include:
Nutritionist-designed meal planning
Exercise
Nutritional education
Counseling and behavioral support needed to accomplish long-term weight management goals.
Stroke Care
Patients who are recovering from a stroke need their own specific set of therapies in order to promote return to their highest level of functionality, help compensate for decreased capabilities, regain greater mastery over tasks of daily living and achieve an improved quality of life. These are the goals of our Stroke Care program.
We combine therapies aimed at the physical, cognitive and psychological components necessary to reach these goals. Treatment can include:
Physical, occupational and speech therapy
Gait, balance and mobility training
Psychological support
Dysphagia therapy